The Inspection Card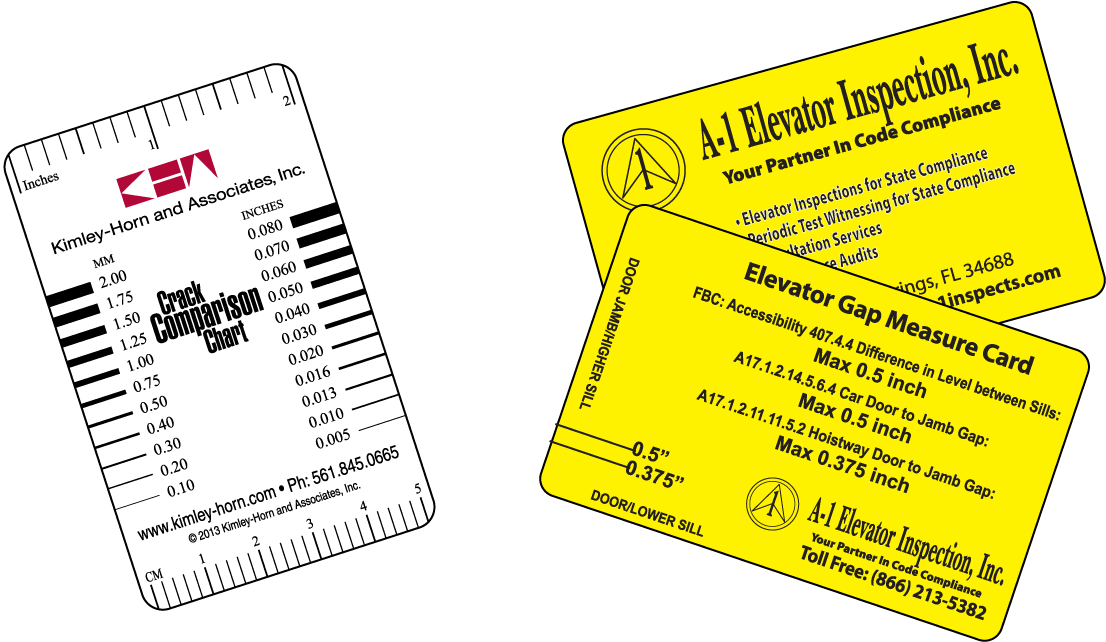 It's a tool – It's a Billboard – It's a Win-Win
The multi-functional Inspection Card is not only used by your clients to perform critical inspection or quality assurance tasks but also serves as a wallet-sized billboard for your business making it a win-win for your business and your clients.
Durable – Waterproof – Wallet-Sized
Printed on clear or opaque durable plastic the Inspection Card is a waterproof wallet-sized billboard that will keep your business in the mind of your customers when they have used the Inspection Card, found a defect, and wish to remedy it utilizing your services. The card measures 3 3/8″ x 2 1/8″ and is 30 Mils thick (standard credit card size).
Perfect for Inspection, Repair, and Industrial Companies
The sky is the limit on how to adapt the card to fit the needs of your clients. Whether its having a ruler on the edge or a series of go-no go imprints the key impact of the Inspection Card is your client uses it to find a defect and then uses it to contact you via mail, email, phone or fax.